Who are they? Two non-contenders from the NL
As everyone with even dial-up internet knows by now — and probably people even without a TV, phone or computer — former NFL quarterback and great American heartthrob Tim Tebow would like to make a run at a baseball career. He held a showcase earlier this week (here's a prospect expert's take) and afterward his agent said there were "5-6" teams interested.
I'm tempted to use the "rule of three" (American Pie 2 version) and knock that down to two, really. At least for now. Do we have our two already?
Pedro Gomez tells us the two #MLB organizations he has heard have the most interest in Tim Tebow are the #Rockies & #Braves.
I believe we do. Jon Heyman of FanRag Sports confirmed the Braves do indeed have interest.
The Braves make sense here. They've had lots of attendance issues through their rebuild and are moving into a new stadium soon. They've even had minor-league attendance issues and that's probably as far as Tebow would ever get.
Past that, it's SEC country and that figures to be the area of biggest impact for Tebowmania, as he helped the Florida Gators win two national championships in his four years while also taking home a Heisman Trophy. Given SEC fans' proclivity to protect their own in football, the Braves seem like a great fit for an attendance boost thanks to Tebow.
Of course, on the Rockies front, anywhere in the Denver Broncos fan base could also benefit. One might recall he took over as Broncos' quarterback in 2011, helping the team to go 7-4 and then win a playoff game with him at the helm of the offense.
So these suitors make a lot of sense. Actually, they are probably the two teams that make the most sense. Maybe we see the Rays or Marlins added to the fray, too.
Of course, we still haven't heard anything about an actual offer. Just a report of "interest." So consider this developing.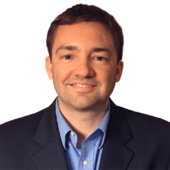 Matt Snyder has been a baseball writer with CBS Sports since 2011. A member of the BBWAA, he's now covered the last five World Series beginning with the epic 2011 Fall Classic. The former Indiana University… FULL BIO