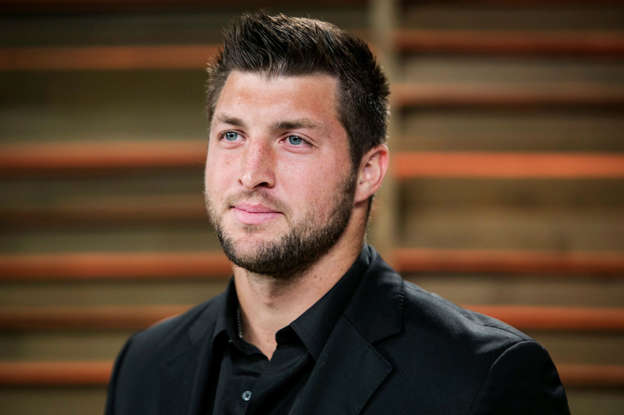 © Adrian Sanchez-Gonzalez/AFP/Getty Images Tim Tebow arrives to the 2014 Vanity Fair Oscar Party on March 2, 2014 in West Hollywood, California.

By Glenn McGraw

After spending four seasons together at the University of Florida, Tim Tebow and Riley Cooper have teamed up again, both on and off the field, with the Philadelphia Eagles.

On Monday, Tebow and Cooper sent a touching video to Pennsylvania high schooler Collin "Bear" Shank ahead of his Tuesday surgery to remove a recently diagnosed brain tumor.

"We're just thinking about you, man, stay strong" Cooper says in the video. "Can't wait to see you out here at practice."

Just like Tebow in his younger days, Shank, a junior at Lampeter-Strasburg High School in Lampeter, Pennsylvania, is the starting quarterback for the football team. He also plays baseball.

"Praying for you buddy, stay strong," stated Tebow. "We look forward to hanging out here, God bless."

Here is the heartwarming video Shank's mom, Lisa, posted to You Tube.