Zero Viable Quarterbacks Remain on the Free Agent Market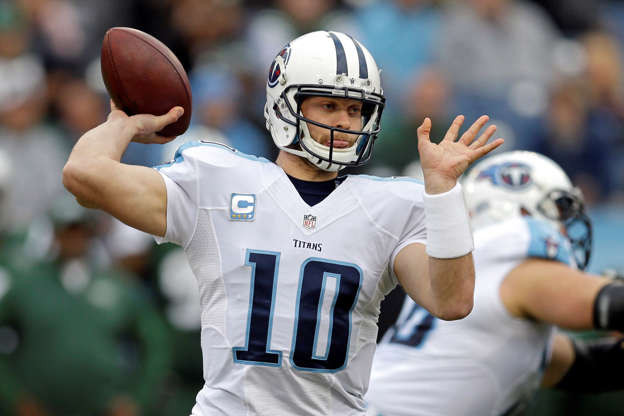 © James Kenney/AP Photo Tennessee Titans quarterback Jake Locker passes against the New York Jets in the first half of an NFL football game Sunday, Dec. 14, 2014, in Nashville, Tenn.
With both Mark Sanchez and Josh McCown off the market, it's readily apparent that there are no starter-caliber quarterbacks on the market. Brian Hoyer and Jake Locker headline a class that leaves a whole heck of a lot to be desired. They do so with opportunities to compete for starting gigs depending on where they end up.
This also means that the trade market should be fairly robust for teams looking to gain value for quarterbacks who don't fit into their long-term plans. That's where someone like the Eagles' Nick Foles comes into play. He could potentially net Chip Kelly and company a Day 2 pick. If the 49ers are indeed serious about shopping Colin Kaepernick, that adds a second viable starter to the trade market.