By
Scott Polacek
, Featured Columnist
Use your ← → (arrow) keys to browse more stories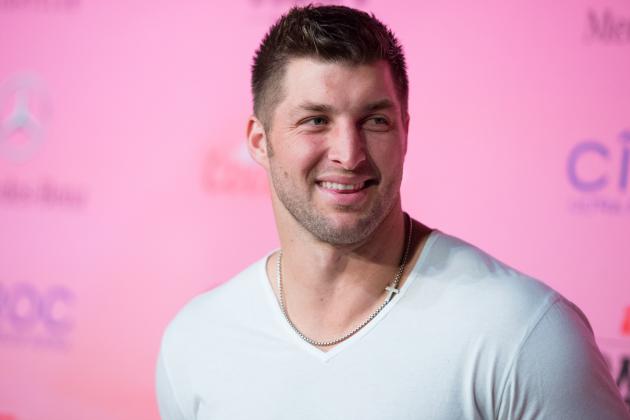 Scott Roth/Associated Press
Sorry, Tim Tebow fans, it doesn't look like the former Denver Broncos quarterback will be lacing it up in the NFL in 2015. 
AZCentral Sports noted that Tebow is "not on the list of participants for NFL Veterans Combine in Arizona." Among those included on the list are former college stars and recognizable players Michael Sam, Mike Kafka, Brian Rolle, Michael Bush, Felix Jones, Darron Thomas and Keith Price.
Tebow became a household name while at Florida when he won the Heisman Trophy and multiple national championships in one of the most successful careers in college football history. He took over the Broncos and actually led them to the playoffs in an improbable 2011 season, though he only completed 46.5 percent of his passes.
That Broncos team stunned the Pittsburgh Steelers in the postseason when Tebow connected with wide receiver Demaryius Thomas for a long 80-yard touchdown pass in overtime, but they ultimately fell to the New England Patriots in the divisional round.
Alessandro Miglio of Bleacher Report reacted to the news and pointed out an interesting tidbit regarding Tebow:
Tim Tebow not going to the veteran combine. We keep hearing he's interested in a comeback. Seems untrue at this point.

— Alessandro Miglio (@AlexMiglio) March 11, 2015
Tebow was a commentator for ESPN Networks during the 2014 college football season.