By
Gordon True
, Correspondent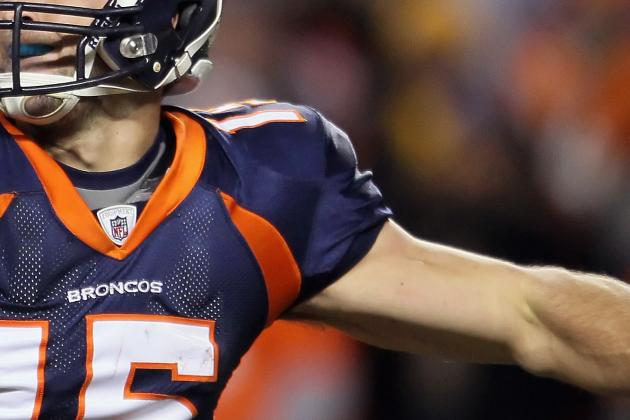 The Steelers' gameplan seemed to be: Throw everyone in the box and see if he can beat us with his arm.
Well, Tebow did exactly that. He beat the best defense in the NFL with his arm, going over the top of the defense time and time again, connecting on several long bombs.
The game, no doubt, was one of the most exciting you'll see, but how does Tebow's throwing performance stack up against some of the great moments in NFL history?
I am here to tell you that Tim Tebow's performance was the greatest "deep ball" performance in the history of the NFL.
Tim Tebow became the only quarterback in NFL history to average at least 15 yards per pass attempt in a playoff game (minimum 20 pass attempts).
(Statistics from pro-football-reference here)
With 21 attempts and 316 yards, Tebow averaged 15.05 yards per attempt.
The closest any player has come was Steelers quarterback Terry Bradshaw back in 1980 when he threw it 21 times for 309 yards in a Super Bowl victory over the Rams. His yards per pass attempt in that game was 14.71.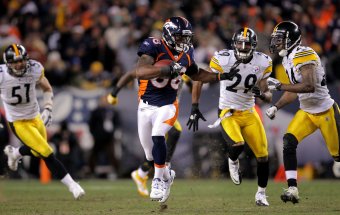 Doug Pensinger/Getty Images
Even more stunning was Tebow's 31.6 yards per pass completion. 
 Only three other players have averaged more than 30 yards per completion (minimum 10 pass completions). They are Joe Namath in 1972, Jack Concannon in 1967 and Milt Plum in 1960. 
Tebow become the first player ever to accomplish the feat in a playoff game.
In a league that is dominated by high-percentage quarterbacks throwing screens and comeback routes in spread formation, it was refreshing to see Tebow's retro performance. 
The icing on the cake is the fact that the game ended with a walk-off 80-yard touchdown on the first play from scrimmage in overtime. 
No matter what you think of Tebow's performance, the game will always hold a prominent place in an NFL history full of great moments.