Lindsey Foltin
It's a move that could haunt him for the rest of his life.
It's also a move that has some Cowboys fans changing their NFL allegiance…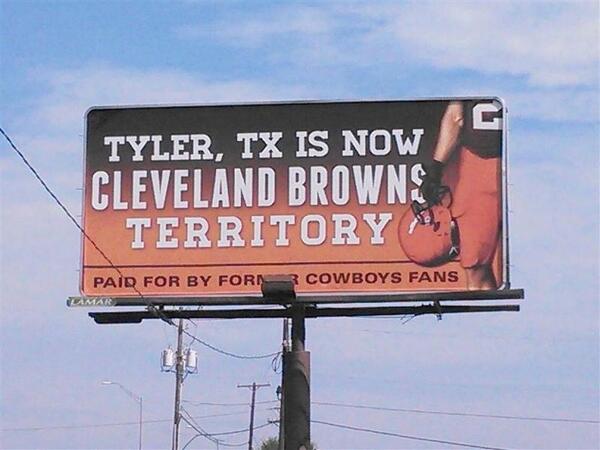 Of course the man known as Johnny Football ended up getting drafted by Cleveland with the No. 22 overall pick, which left some Cowboys fans pretty upset. So they did what any rational fans would do: turn on their team and put up up a billboard to declare their Texas hometown "
Cleveland Browns
territory."
The group of Texas A&M fans pooled their money to put up the billboard in Tyler, Texas, on the Southwest Loop 323 near the Highway 155 intersection.
Take note Jerry Jones, as the billboard reads: "Paid for by former Cowboys fans."
Ouch.