Super Bowl champion Richard Sherman is one of the NFL's preeminent stars, and last night he joined many other celebrities of all walks at the 2014 White House Correspondents Dinner. As far as we can tell, the Seattle Seahawks cornerback spent most of the night taking photos, and he found other football personalities for one Instagram pic that is making the rounds on social media. Here is Sherman with Dallas Cowboys quarterback Tony Romon, Florida Gator great Tim Tebow, and…Sir Patrick Stewart, for some reason. We're very disappointed that Sir Ian McKellen couldn't make it.
Buzzy Says : Who is the Date anyone know.
Sherman also grabbed pictures with a very eclectic group of others at the dinner, including "Mad Money" host Jim Cramer, and Ariana Huffington.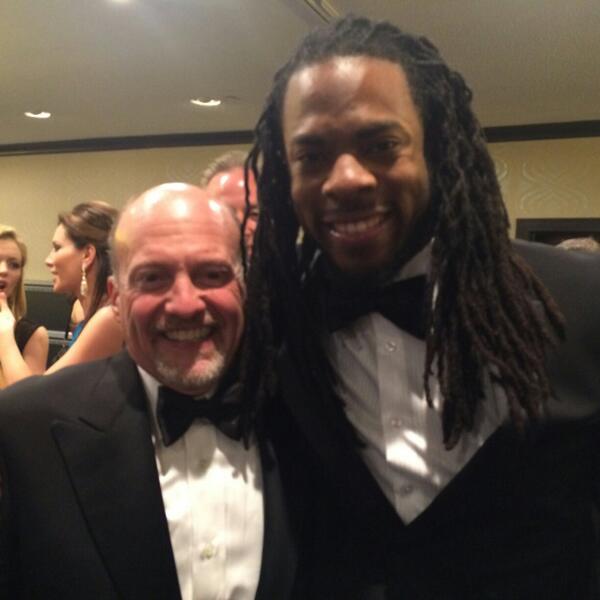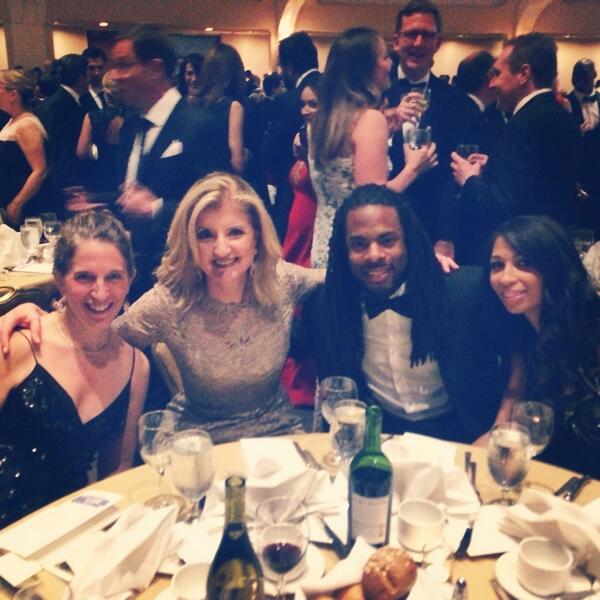 A couple years ago
[@ESPNNFL]