Brant Parsons |
Brant's Blog
Orlando Sentinel3:36 p.m. EDT, April 17, 2014
 When you're Tim Tebow, even a simple thing like a photo shoot is news.
The SEC Network analyst participated in a photo shoot for the soon to be live network and was shown in a blue suit with some orange highlights.
Of course he was.
The former University of Florida quarterback and Heisman Trophy winner is one of the stars of the network, which will begin airing this fall when football season picks up.
Tebow will serve as a studio analyst on the pregame show called SEC Nation and will feature in various other SEC and ESPN produced spots.
SEC Nation will be a traveling pregame show and broadcast from SEC campuses each week. It will begin on the first weekend of the season in August.
Tebow's first action with the ESPN/SEC partnership came at the BCS title game, won by Florida's rival, Florida State.
You can trust to see more of Tebow in the upcoming months as the promotion for the SEC Network ramps up – and apparently, he'll be in blue and orange for some of it.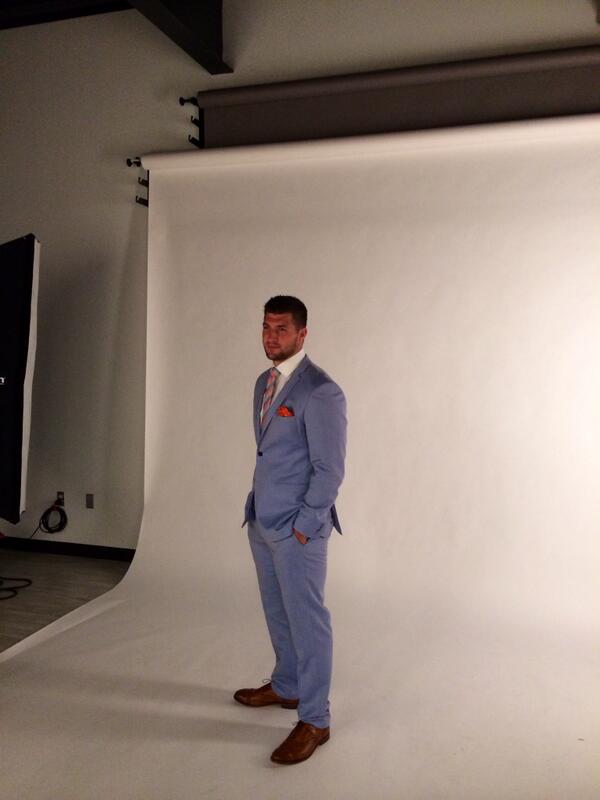 Brant can be reached at bparsons@orlandosentinel.com. Follow Brant