By Will Brinson | NFL Writer CPS Sports
 There is a cult of Tim Tebow in Jacksonville that will not let the idea of bringing him to the Jaguars go. Some of them are Jaguars fans (these Jaguars fans are also Florida Gators fans and can't figure out what the Jags are thinking) and some of them are Jaguars "fans" (a.k.a. Tebow fans who pretend to like the Jaguars to push the cult).
The craziest among them are willing to do things like buy newspaper ads with funny little mustaches offering to fill the stadium if Shad Khan will sign Tebow to the Jags.
That actually happened Monday, as someone purchased space in the Florida Times-Union for this ad, which my aunt, who lives in Jacksonville, sent me.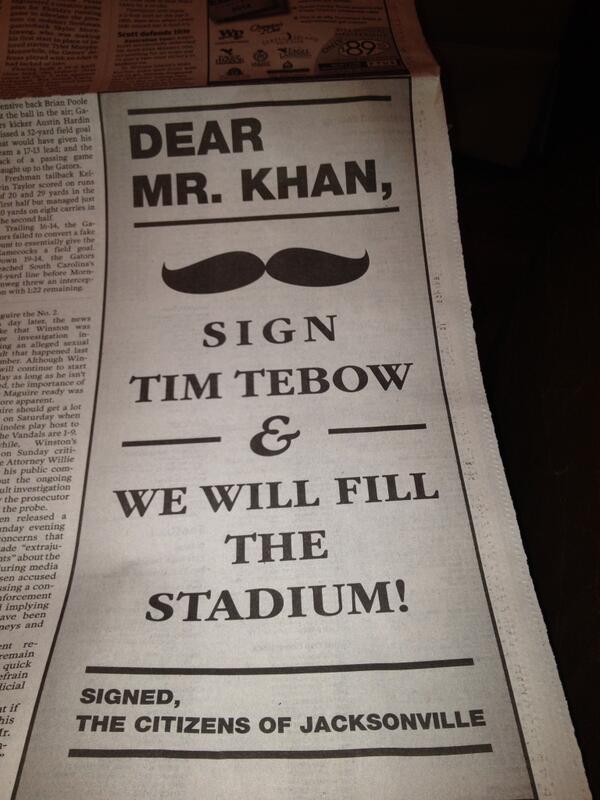 Unfortunately the money is wasted. It's a cute little mustache but it's not going to persuade Khan or GM Dave Caldwell to make the mistake of bringing Tebow into the Jags. The future of the franchise is in the draft, not some lunatic fringe.