Use your ← → (arrow) keys to browse more stories
Next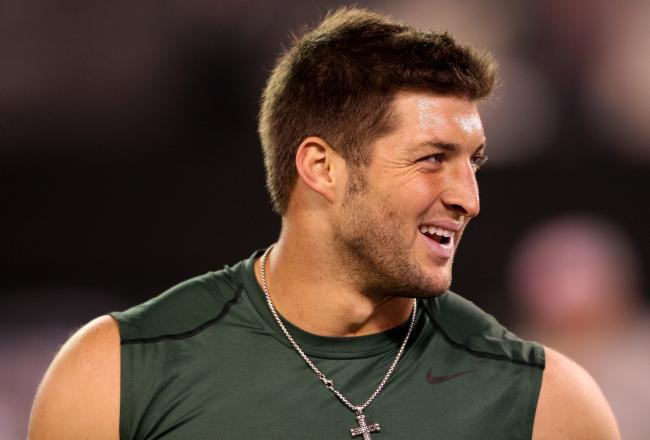 Alex Trautwig/Getty Images
Until Tim Tebow gets another shot to lead an NFL offense, his name will continue to become a trending topic each and every time an NFL quarterback lands on injured reserve or an offense hopelessly sputters.
Despite the fact that Tebow has been out of the NFL for more than two months now, the magic he created with the Denver Broncos two seasons ago has left a lasting buzz that routinely captures the imagination of disgruntled fanbases clamoring for production under center.
The Jacksonville Jaguars are the first team that come to mind. 
The question: What do teams like the Jaguars have to lose by giving Tebow a shot? How can you possibly be any worse than 0-8?
Even Donald Trump isn't sure, per Twitter:
 Donald J. Trump        ✔ @realDonaldTrump
I just don't know why some of these
NFL teams with lousy quarterbacks
don't give Tim Tebow a chance – what
do they have to lose?
 There's certainly no debating Tebow's numbers. Let's face it: They're lousy. But there's also no denying that his impact on the Denver Broncos after taking over as the offensive signal-caller was unforgettable. He took over a 1-4 team and led it to the postseason. Not to mention, he won a playoff game with his arm. 
Had he faltered the very next year, Denver's 2011 season could be written off as nothing but pure luck. But it's all we have to judge Tebow's performance as a starter. Consequently, it carries a ton of weight.
Doug Pensinger/Getty Images
Tim Tebow never got a shot to build on his quick success in Denver.
So until Tebow gets another chance to buckle up his chin strap and lead an NFL offense, the last memory we'll have of the former Heisman Trophy winner is highlighted by success and overachievement.
Tebow never got a chance to fail with the New York Jets last season, and the New England Patriots were only searching for a potential backup for future Hall of Fame quarterback Tom Brady. 
Sure, you've got to earn the starting quarterback job in the NFL by performing in practice and in games and, above all else, being consistent. But when Jacksonville's Blaine Gabbert is allowed to start regular-season games despite the fact that he's completing 48.8 percent of his passes for one touchdown and seven interceptions, NFL fans have every right to be up in arms about the lack of love for Tebow.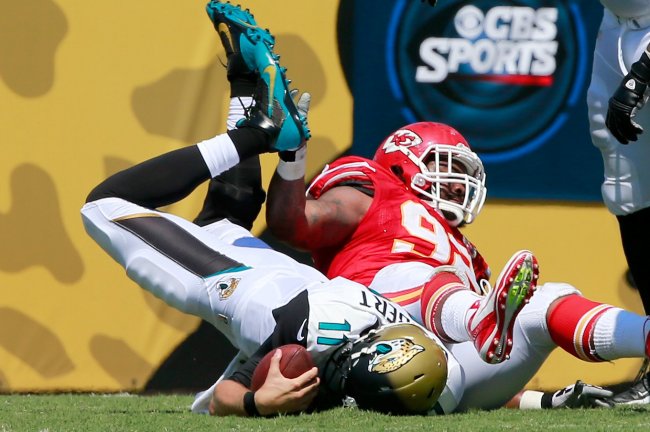 Sam Greenwood/Getty Images
Struggling quarterbacks like Jacksonville's Blaine Gabbert make an easy case for Tim Tebow.
 Though his resume as an NFL starter is minimal, Tebow's track record in terms of team success is what makes him worthy of the attention he receives from fans and talking heads immediately after a starting quarterback like Sam Bradford goes down with a season-ending injury. 
Will the Tim Tebow buzz ever subside?
Yes, it already has

Yes, eventually

Not until he gets another shot
In a what-have-you-done-for-me-lately league like the NFL, the play of quarterbacks like Gabbert, Christian Ponder, Josh Freeman and others will always feed into the Tim Tebow buzz machine.
Until we can write him off for good as a washed-up and defeated quarterback with nothing left to offer, Tebow will be revered by many as an energetic dual-threat competitor who made the most of his lone opportunity with the Broncos. 
NFL coaches and scouts have seen enough from Tebow in practice and in games to conclude that he doesn't have the tools to lead an NFL offense to consistent success. But fans saw him do a whole lot of winning during his brief stint in the league. And until Tebow fails as carelessly and as often as guys like Gabbert, the buzz will endure.