Posted by Laces Out Crew on September 10th, 2013 at 11:48 am
By Ross Jones, FOXSports.com
Ever since the Patriots cut Tim Tebow, people have wondered what's next for him.
Since Tebow has refused to play any position other than quarterback, it's unlikely he will receive any calls as his skills on the field don't outweigh the hoard of attention that comes with him. Well, Tebow isn't letting that fact deter him as he has been reportedly working out in Los Angeles and posing for pictures with the USC women's lacrosse team. True story.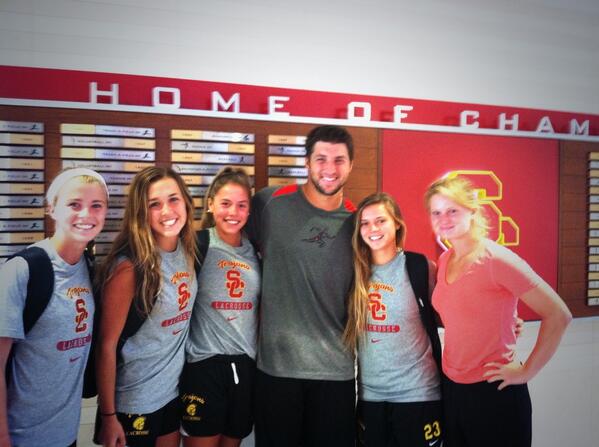 Tebow, of course, was offered a three-year deal which is worth "millions" by Kiss' Arena League team Monday. It's unknown if Tebow has any interest in entertaining this deal. A call to his agent Jimmy Sexton wasn't immediately returned.