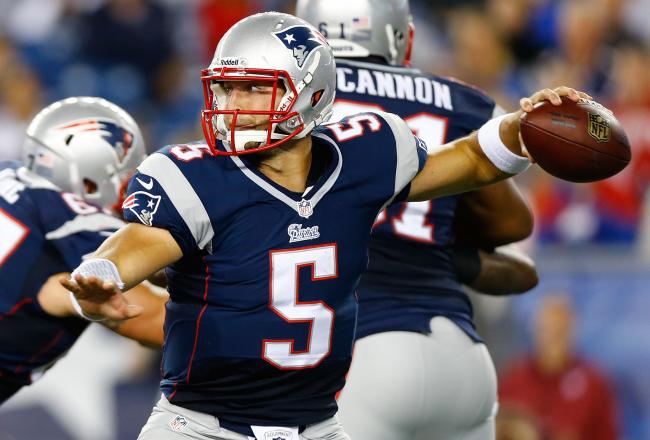 Jared Wickerham/Getty Images
The 2013 NFL regular season is in full swing and, for the first time in a long time, Tim Tebow isn't the center of attention. Instead, the media is focusing on players and teams that are actually active.
With that being said, Tebow is still a former first round draft choice who has been successful in limited opportunities. For that reason, he must use his status as a free agent as a pressure-free opportunity to hone his skills.
If he does, we may finally see reason behind the Tebowmania.
Tebow had the opportunity to step in as a backup quarterback with the New England Patriots, but failed to make the main roster. He continued to thrive as a runner, but Tebow displayed minimal signs of progression as a passer.
Until that changes, his NFL career as a quarterback is all but over. Fortunately, his time as a free agent provides the perfect opportunity for the mercurial field general to develop.
It's all about capitalizing on this rare opportunity to step out of the spotlight.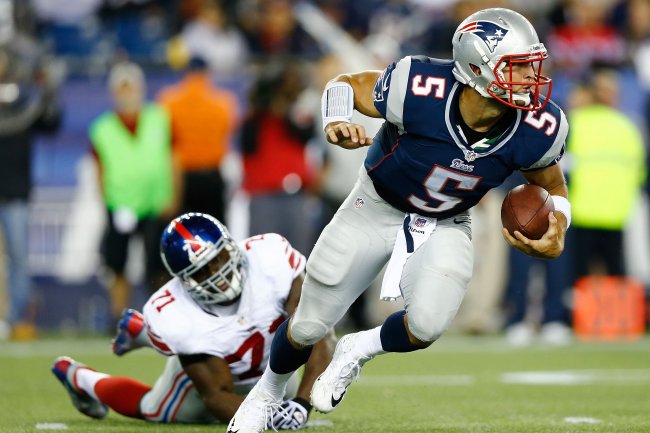 Jared Wickerham/Getty Images
During the 2012 NFL regular season, Tim Tebow was thrust into an unfavorable situation with the New York Jets. It became clear that the team never had the intention of using him, and even started Greg McElroy above him when Mark Sanchez suffered an injury.
During that time, Tebow still managed to be the top story on every website and television channel. While that may not seem like a big deal, pressure can be destructive to even the strongest of players.
Now, Tebow is out of the spotlight and can get onto the practice field with no distractions.
There's no question that Tebow has the competitive nature necessary to be an NFL player, nor will people question whether or not he has the skill to be on the field. With that being said, the quarterback position is not one where below-average passing ability is acceptable.
Will Tim Tebow ever be an NFL quarterback?
Yes. Tebow has the work ethic to make the necessary improvements.

No. Tebow just isn't NFL material as a quarterback.
Unless Tebow plans on moving to a new position, that makes this the most important season of his career—even if he is spending it without an NFL contract.
Tebow has the luxury of being able to train with a focus on one specific area: his throwing motion and accuracy as a passer. With this approach, there's a genuine possibility that Tebow corrects what's been wrong with his career as a quarterback.
If he's able to, earning a roster spot in 2014 will be significantly more manageable than it was in 2013. The only question at this point is whether or not Tebow will remain a free agent.
Per ITAR-TASS, Russian football club president Dmitry Popkov stated that the Black Storm are currently in negotiations with Tebow. According to ESPN's SportsNation, 36,563 fans voted on who should be the Jacksonville Jaguars' starting quarterback and 70 percent selected Tebow.
Tebow clearly isn't a member of the Jaguars organization, but he is familiar with the area after starring at the University of Florida. As of this moment, however, the organization hasn't yet displayed the intention to sign the college football legend.
Regardless of where he ends up, Tebow must cherish his time as a free agent and use it to focus on his weaknesses. If he does, Tebow's build and ability to run the football enables the word upside to have validity.
It's all about making the most of this opportunity to step out of the spotlight and emerge as a genuine NFL player.